Focus Real Estate Services, LLC, was formed by seasoned real estate professionals with more than 45 years of experience working for top companies in all aspects of Commercial Real Estate. The concept of Focus came about by identifying a need for professional hands-on real estate services with a Managing Partner of Focus as your personal point of contact. At Focus, we have a passion to approach each and every client with the highest level of customer service and to develop long term relationships, built on proven quality performance, accountability and consistency.
The Managing Partners of Focus have worked for the largest real estate owner operators, as well as third party and independent local real estate companies and will incorporate the positive aspects of each of these types of organizations. We are equipped to provide brokerage services, project based consulting, property management, project management and development services, while implementing consistent branding and high level customer service programs to increase real estate property and business value.
Pam Winchester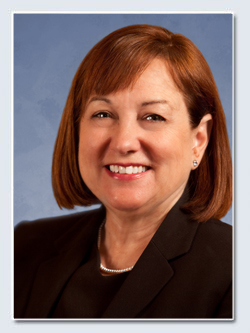 Pam began her real estate career in 1986 as a Property Manager with Paragon Group in Tampa. Subsequently, she joined Florida Real Estate Advisors as a Senior Property Manager and Leasing Associate responsible for over a million square feet of Class A office and Service Center property for various institutional owners.

In 1995, Pam joined ProLogis, the world's largest owner, manager and developer of distribution facilities, as a Senior Property Manager, overseeing the growth of the Florida portfolio from 500,000 square feet to more than 4,000,000 square feet. This outstanding performance led to her promotion the following year to Vice President and Regional Property Manager for the Southeast Region, where she was responsible for the development of policies and procedures, as well as the recruitment and training of property management personnel, in Atlanta, Baltimore, Charlotte, Memphis, Nashville, Orlando, Tampa, Ft. Lauderdale, Miami and Washington DC. Pam later assumed the position of Leasing Associate for the Tampa portfolio, where she averaged more than fifty lease transactions and a million square feet each year.
The Florida Real Estate Journal named Pam as one of the top women in Commercial Real Estate in 2004 and she received CREW's (Commercial Real Estate Women) Outstanding Achievement Member award in 2013. She is a Florida Licensed Real Estate Broker and former Board Member of CREW Tampa Bay. Pam is Co-Founder / Board of Director of Real Estate Lives, a non-profit formed during the recession to assist real estate professions with services and tools to get them back in the workforce.
Managing Partner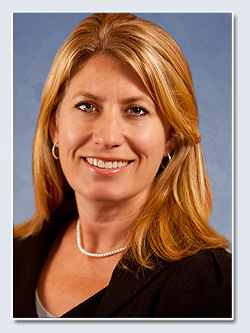 Prior to co-founding Focus, Mary was employed for nearly ten years with ProLogis, the world's largest owner, manager and developer of distribution facilities, as the Senior Property Manager. In this position, she was directly responsible for the oversight and management of the Tampa and South Florida property management group. The Tampa market consisted of over four million square feet; over 60 Class A industrial properties, a 150 Global and local customer base, and an annual operating and capital budget of approximately 7.5 million dollars.
Prior to ProLogis, Mary managed more than 1,000 high end luxury high-rise condominium units for Sudler Company, the largest condominium management company in Chicago. Most recently, Mary served on an internal national committee to revise the ProLogis Property Management Best Practices and Emergency Preparedness manuals, which were implemented globally throughout ProLogis management offices. Mary also recently served as a Board Member for Commercial Real Estate for Women (CREW) Tampa Bay Chapter and is still an active member. Mary also served on the Board of Directors for Sabal Park and Tampa East Industrial Park.
Mary holds a B.A. in Journalism and Business from Indiana University, and holds a Florida Real Estate Sales License.